Kosciuszko National Park Tracks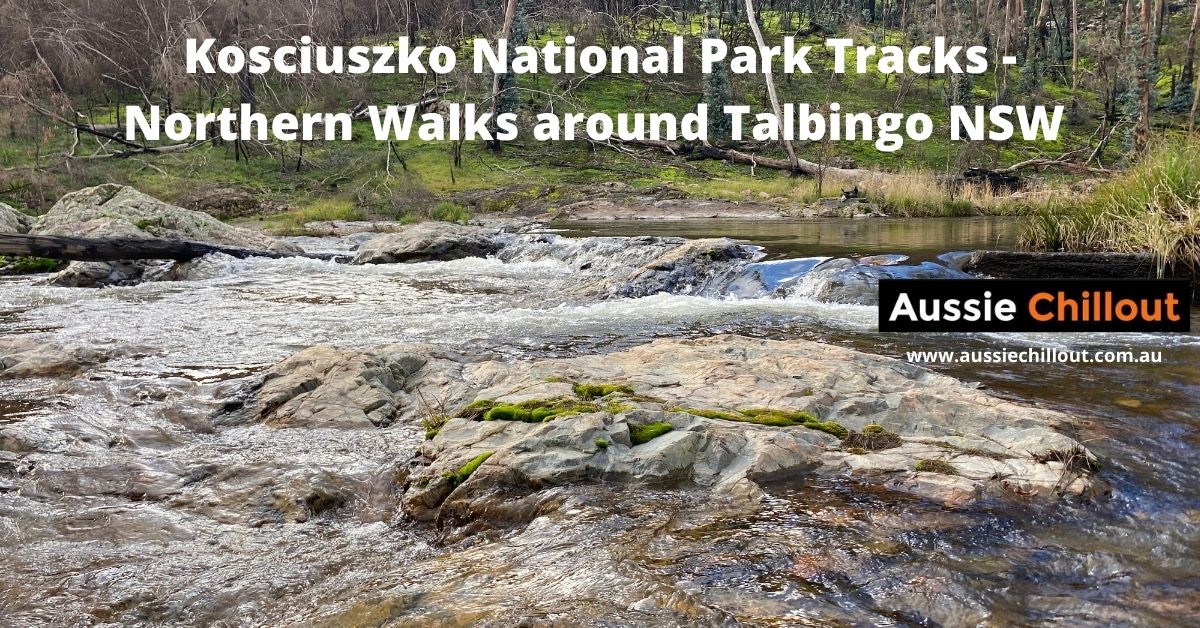 Kosciuszko National Park Tracks
Kosciusko National Park is Australia's Largest National Park. It is walking track heaven. They are all within an easy drive of Talbingo. Lots of flora and fauna, nature at its best, spectacular views, waterfalls and white water along the way. Cool off in the summer months and enjoy the great swimming holes and creeks. Click HERE to see map and description of Kosciuszko National Park Walks. To see more detail re: Kosciuszko National Park Tracks click on links below from the NSW National Parks and Wildlife Service. They include:
Blue Waterholes
Blue Waterholes Walks: Kosciuszko National Park Tracks
One of my favourite walks. Coolamine Homestead shows you how they used to live back in the 1800s. My highlight is reading the newspapers that was used as wallpaper. It is protected by perspex. The waterholes and gorges are interesting. You can do a bit of climbing, creek crosses and gorges are spectacular. Take torch to check out caves and enjoy a swim in the many waterholes. Walk far enough and you get to a waterfall.
Thermal Pool at Yarrangobilly
Yarrangobilly Walks: Kosciuszko National Park Tracks
Apart from the Yarrangobilly Limestone Caves you could spend a whole day enjoying Yarrangobilly area and river walks. Or enjoy a view at Bluff Lookout. Nothing like a fresh swim in the river or the thermal pool all year round at 27 degrees Celsius. Take a day pack and have a picnic along the way.
Landers Falls Lookout, Kosciuszko National Park
Cumberland Range Walks: Kosciuszko National Park Tracks
Bit of a hike from car park with two-wheel drive. 4WD you get closer and walk less. The views over Landers Fall Lookout are spectacular overseeing the waterfall. Walk a bit further and you will have spectacular view from mountain over Talbingo and Jounama Dam. It is one of most spectacular nature views that I have come across in Australia.
Goldseekers Trail, Kosciuszko National Park
Kiandra Walks: Kosciuszko National Park Tracks
Kiandra was established in 1859 / 1860 as a thriving gold rush town of 10,000+. It is now a ghost town. Currently closed due to fires in Dec 19 / Jan 20. The walk has lots of plaques giving the history of the area, buildings and families that established the town. Fantastic piece of history but fires destroyed a lot of that history.
Blowering Cliffs walk, Kosciuszko National Park
Blowering Foreshore Walks: Kosciuszko National Park Tracks
The dam at Blowering is the sight of the world water speed record of 511 km/h (318 mph). This was achieved by Australian Ken Warby in the Spirit of Australia in 1978. The record still holds today. Around Blowering Dam you have walks through the plantation pine forest of Bago State Forest. The other side has Worogong Sugarloaf and Blowering Cliffs with views over Blowering Dam.
Buddong Falls
Talbingo Area Walks: Kosciuszko National Park Tracks
These are the closest walks to Talbingo NSW. Jounama Creek is Talbingo's fresh water source. Nice swimming holes and a bit of white water for a nature's spa bath. The most famous water fall around Talbingo is Buddong Falls. You drive around T2 Power Station and a bit of drive. Take it carefully in two-wheel drive. If weather is wet and treacherous then best for 4WD. Worth the trip and walk.
Jounama Dam at Talbingo
Best of the Best Websites for Other Kosciuszko National Park Tracks
Below are other great website and blogs for the best of the best of Kosciuszko National Park Tracks. There are some maps included as well. There is a link to a trip intention form for safety reasons. As enjoyable as nature walks can be it is best to inform of your intentions just in case something goes wrong. A lot of the walks below may be a 30 minute to 2.5 hour drive away from Talbingo.
Book Your Next Short Stay Holiday Rental at our Talbingo Aussie Chillout:
Check out our Talbingo NSW Accommodation at Pether Cottage. It is an easy drive for all the above Northern Kosciusko National Park Walking Tracks. Great day to enjoy nature, keep fit and take in the fresh air to enjoy our Australian national parks.

Other blogs by Aussie Chillout: Tips for a snow holiday in Talbingo
Aussie Chillout has 7 properties located around Australia. Check them out HERE!
Email David and Hilary at [email protected] or call mobile: +61 414 826 439